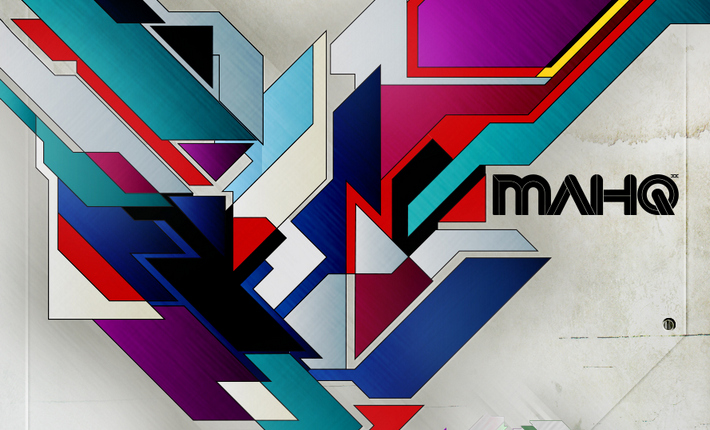 Hi there. It's April 1 once again, which means that it's MAHQ's anniversary (the 22nd, if you're keeping count).
You've probably noticed that the site looks a bit different now. This new version of MAHQ is something we've been working on for a long time and eager to make public. The previous version of the site debuted in 2010 and frankly was not even a modern design for its time, but now that's changed. Here's a brief overview of everything that's new:
A fully modern, responsive design. Yes, MAHQ finally has a mobile layout!
Improved search function.
A new theme (with a dark mode) for Mecha Talk that matches the site redesign. We have also integrated Mecha Talk into the new site for easier access. Note: We are aware of an issue on Google Chrome where if you visit Mecha Talk from the MAHQ navigation, you will be logged out if you click to an MAHQ page and then back to the forum. This is due to Google's security protocols, and we are investigating a workaround.
Updated social media links, including to the MAHQ Facebook group and Discord server.
A homepage video carousel highlighting all the latest videos from our YouTube channel.
Reimagined navigation that integrates "anime" and "mecha" sections that were separated in the old design. The old design created unnecessary friction, as you needed to visit separate anime and mecha sections for the same series. This new model should lead to an improved user experience because everything is now grouped together. Additionally, we have series that feature anime reviews but lack mecha content, or vice versa. The new design makes it easier to add either type of content. As an example of this, the Gasaraki section debuts with its mecha added – content not found on the old site.
You'll notice that under this new navigation system you'll find that a lot of series are missing (for now). We decided it was best to make  clean break from the old version, and that means that the old site is now frozen as an archive of all the old content. All content updates will be made on the new site, but at the same time we will be converting content from the old site. We're launching this new version with nearly 2,000 pages converted, but there's still much more to be done. The old site will be available during this time, but it will eventually be taken down once we're done.  This new version of the site is a work in progress, so you might see some design elements change over time.
Let me answer one question that I imagine many visitors have – "What are you going to do about the size of mecha lineart?" That's also changing, but will take some time. Right now, our focus is on getting all the old content ported over. After that, we'll start to upgrade lineart wherever possible, as some things are very old or obscure, and there just isn't anything better available. If you'd like to see a test of how this will look with clickable larger images, visit the Gundam 0080 section. The lineart upgrade will take a long time given the sheer scope of the work, so I can't offer any timetables as to when that will be finished.
One more thing…
For its entire existence, MAHQ has mostly focused on reviews or mecha profiles. With this new version of the site, we plan to expand our scope by bringing in contributors to write about various topics. Our Features category will be built out with a range of content relating to our podcasts, or about mecha video games, and maybe anime history. If you have ideas for something you'd like to contribute, we will be putting out a public call for contributors in the near future.
I know such a radical design change takes time to adjust to, and some might feel that the old version was better. I assure you that this new version is an improvement in every way, and it will directly contribute to the longevity of the website. The future is bright for MAHQ, and I invite you all to join us on this journey. And as I always do when closing these anniversary posts – thank you for your continued support that has helped us reach this milestone.